If you follow me on
instagram
, you saw last might my crazy good haul from Duane Reade.
(For those of you not in the NYC area, Duane Reade is a drug store.)
My loot reminded me that I've been meaning to tell you about my spring beauty must-have products.
It's finally time to put away the winter arsenal and opt for lighter creams and brighter colors.
A must for finally showing your legs sans tights.
I have olive skin (but it's pretty pale right now), but I still get the kind for medium to dark skin.
I also like the "firming" variety for obvious reasons.
This gives the best gradual tan look without feeling like you're using a streaky, smelly, orangey self tanner.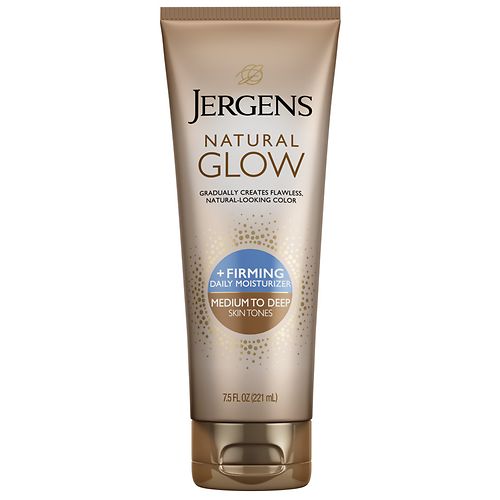 Turns out about half were using this kind of new lipstick!
I finally picked some up last night and I am straight up hooked.
It goes on so creamy and is colorful but without being too bold.
I got it in Vibrant Mandarin, but I'm am so going back to get it in Pink Pop and/or Vivid Rose.
I find the Moroccan Oil I use in my hair in the winter months can be a bit heavy as the weather warms up.
I recently switched to Aveda's Light Elements Smoothing Fluid and have been very happy with how my hair feels and how it blow drys.
I use two tiny pumps in the palm of my hand and run it through damp hair before blow drying.
I find it also helps with the static problems I've been having recently.

(Anyone having static issues?)
I think I finally found my favorite with this Cover Girl kind.
Not too much color, still feels light weight, and goes on smoother than a normal moisturizer.
Perfect for everyday wear, although on the weekends I do up the anti and use a real foundation (more on that later).
Love that it has SPF 15 in it too for the sun that is starting to finally show itself.
I confess that I haven't been to the salon to get a manicure in over a month.
You should see the horrors that are my cuticles.
Since I'm a bit out of touch as to what the hot new nail colors are for spring, I consulted my stylist friend, Ashley and she said lilacs are in.
Her favorite? St. Lucia Lilac and now that I see it I'm just itching to get it on my digits.
So there you have it friends, five must haves to add to your spring beauty routine.
Now if we could just get the word "snow" out of the forecast...