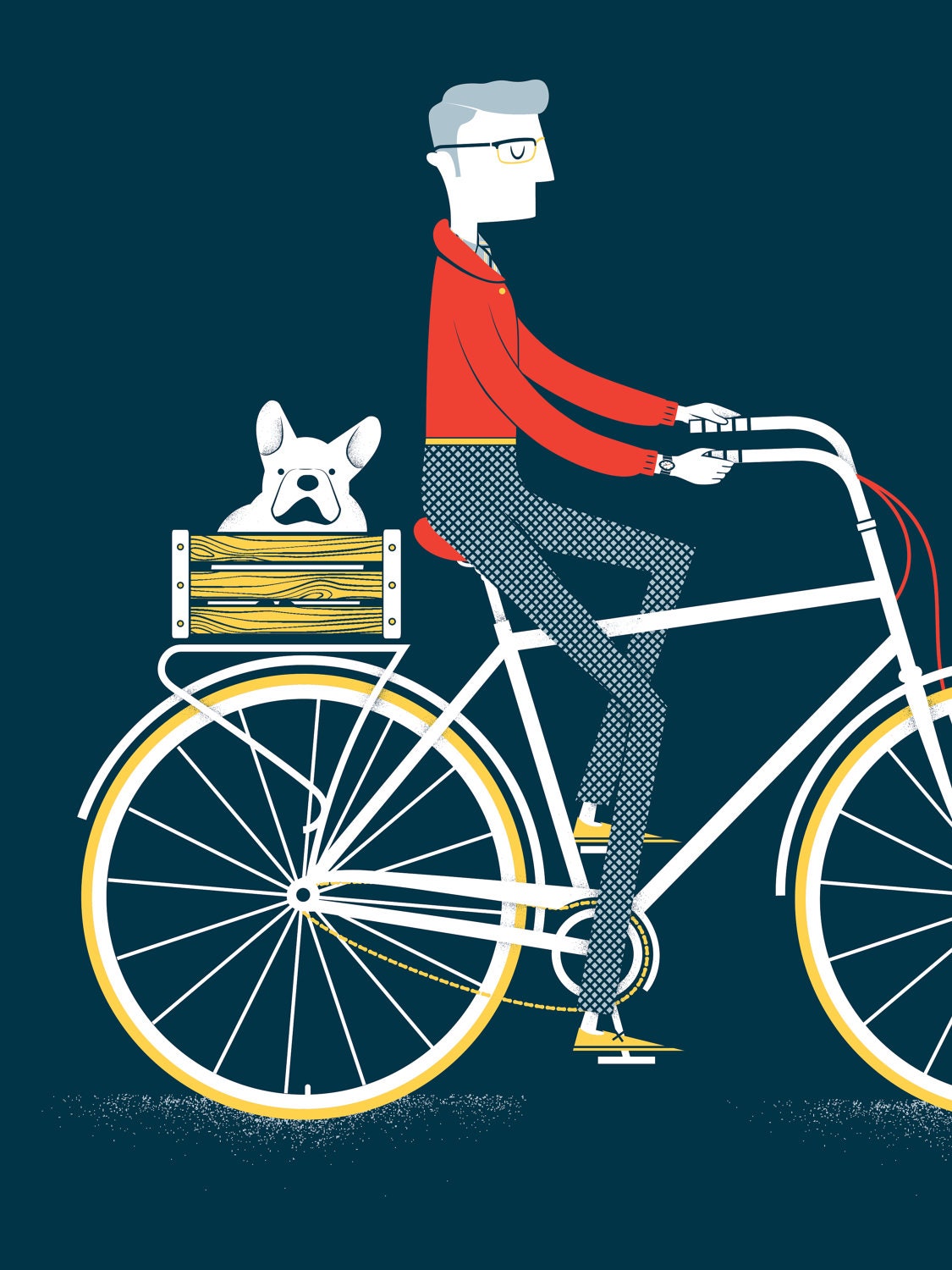 We are thinking of knocking off one of our Summer To Do's and riding bikes.
(Don't worry, as cute as the photo is above, we won't be putting Lily in the bike basket - too dangerous.)
BUT, if it's super sunny, I'll probably be persuaded to go catch some rays in Central Park.
Oh, and of course more celebrations for Al's bday.
Here are some finds from around the web this week...
First and foremost, Lily got an invite to Pack!
Pack "believe(s) there's something magical about dogs and the people who love them."
Check out Lily Mayo's profile here.
Speaking of frenchies, perhaps I need these?
(I'm aware I've totally lost my mind.)
I don't know if I ever told you this, but Al and I went through a big Roseanne phase.
We watched every single episode over the holidays.
Which is why THIS is so darn fantastic.
I already do this on our chalkboard wall in our house,
but I like the idea of having it written down to read years later.
So much of our life is celebrated with food - seems like a good way to remember the big (and little) life events.
A better way to remember Audrey.
Good news, FreshDirect fans - you can now order fresh flowers with your groceries!
Proving yet again that you can get everything delivered in New York.
Don't forget Father's Day this Sunday.
To my dad - LYTTMAB - forever and ever.