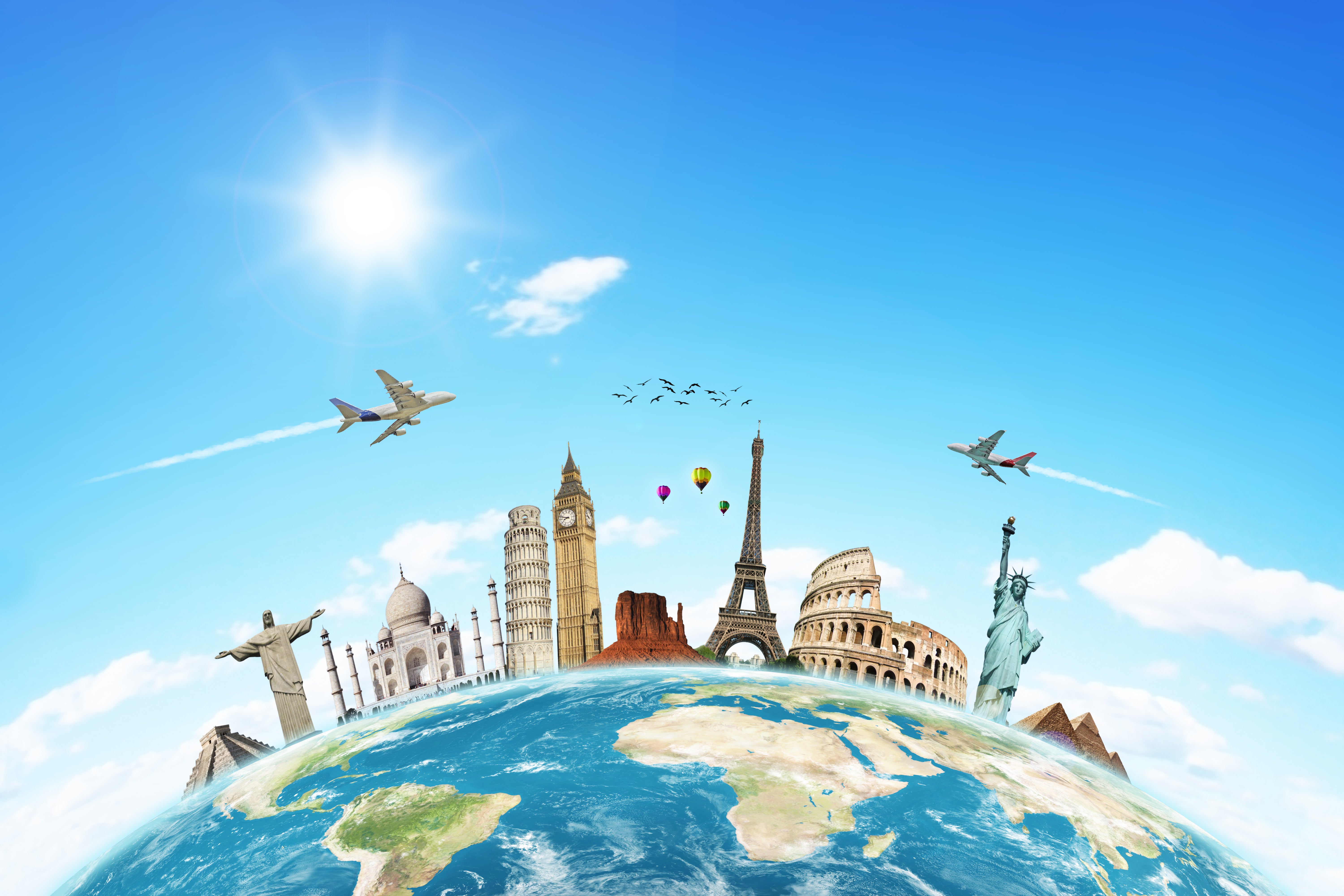 If you haven't picked up on it by now, Al and I are planners.
Having two Type-A people in a relationship has its challenges, but for the most part, it means we always have a plan - or at minimum a plan to not plan! With all my mentions of our upcoming vacation,
I have had a few people ask how we go about planning a trip. It can be a lot of work, but I find our process really makes us knowledgeable and enjoy our destination even more. And to me, the planning is half the fun!
Here's our general process:
6 - 9 months before::: pick a location and create timelines
We decided a while ago that we wanted to visit a new country each year of our marriage. Last year we went to Spain and this year we chose France. We start by researching the country on general terms - best places to fly in and out of, the cities we want to visit, and how many days are best for each city. This is also when we take into account the weather and time of year to visit. We originally were going to go to do our trip at the end of August, but were urged by many to not do France in August as all of Europe is on holiday then and it is the busiest (and therefore more expensive) time to visit. Weather plays in important factor too. For example, hurricane season can really bring down a luxury Caribbean resort.
6 months before::: book flights
This is probably the most expensive part of the planning process (depending on where you're going). We try to do it early to not let prices get too high, although I have heard from friends that sometimes they book flights right before a trip and it's less costly. But as planners, that makes us way too nervous. :) Living in New York also makes it nice for us because we have several direct-flight options to choose from. We also like to book our flights early because we like to spread out the costs a bit so we're not paying for everything at one time.
4 months before::: book hotels
After we set our time line and get the flights booked, we start looking at hotels. This is where I really go nuts. I ask anyone I know familiar with the area for their suggestions and read just about every Trip Advisor review out there. I also rely heavily on my guide books (we like Lonely Planet and Frommer's) to give me information about neighborhoods so I know what location we prefer for our hotel. I usually try to book hotels out of the main tourist areas and go for calmer areas that the locals prefer. We choose to prepay for our hotels which usually gives us a cheaper rate and also spreads out the cost.
3 months before::: transportation
Typically we go to more than one city in a country on our vacations since we go for a week to two weeks time. This means we have to figure out how to get from one city to the next. Most of the time in Europe we can buy train tickets in advance and get from city to city. Sometimes, though, we have to get a rental car. This is something you should think about in advance. We were a bit behind in our planning this time and just realized Al needed to get an International Drivers Permit in order to rent a car in France. Thinking about these details in advance keeps you less stressed before the trip (and saves you a rush trip to the only AAA office in Manhattan). It's also helpful to do this early so you know exactly how long it will take to get from one city to the next - a crucial bit of information for when you're creating your itinerary.
2 months before::: general research
Now that the cities, flights, hotels, and the city-to-city travel is taken care of it's time to start learning as much as you can about your destination. I usually have a pretty broad knowledge base at this point just from figuring out where to go and stay. But now I dig deeper and go beyond the guide books. I read travel blogs and ask friends and co-workers for their suggestions on what to see and do. I get a good sense at this stage of what are our "must sees" and what we can skip.
1 month before::: create daily itinerary
Now just because we're planners, doesn't mean that we have the entire trip planned to the minute. It is a vacation, after all! I write down what we'll do each day based on general times of day. I usually go by neighborhood and try to do one neighborhood in the morning and one in the afternoon - hitting all the must-see places in those areas. I also try to make it walk-able so we do two neighborhoods near each other. I find it nice to have a general idea of what we'll be doing each day - it helps for packing purposes and peace of mind. This is also a great time to think about if you need to purchase tickets for any sites in advance - for us this time, we have our Louvre passes and Eiffel tower tickets already purchased - saves time spent waiting in line!
3 weeks before::: restaurant reservations
I think about where to eat a little bit as I come up with our daily itinerary. I'll note when making the itinerary of any must-eat places from the general research I have done. We usually don't make lunch reservations because we like our days to be flexible. Dinner on the other hand, I like to have reservations for every place - or at least know where we want to eat each night. Maybe it's just the food-lover in me, but I don't want to waste a single meal on something sub-par. I consult food blogs and recommendations from friends, the New York Times travel section, and Time Out's reviews for places to eat. We try to do a different neighborhood each night for dinner, and make sure to do dinners closer to our hotel on nights when we might be tired (usually the first night) or nights when we need to go to bed earlier for an early start the next day. It's also important to think about the standard dinner time for your destination. For example, if you book a dinner reservation in Spain for 7pm, you'll surely be the only ones dining - they eat at 10pm or later!
2 weeks before::: preliminary packing
About the two week mark is when I start setting aside items of clothing I know we'll be taking. Nothing is worse then when you go to pack and realize your favorite dress is at the cleaners. I also make sure if there's anything I need to buy at this time - bathing suits, new sneakers, etc. Don't forget to buy your international travel adapters at this time. We always seem to lose ours each year so I just bought this and this on amazon last week.
2 days before::: pack!
I use a packing list that I'll share with you guys in another post. It helps me from packing unnecessary items (although, that always ends up happening anyways). I pick out a day-time outfit and night-time outfit for each day for each of us (yes everyone, I pack for Al. Sad, but are you surprised?) and then put the entire outfit in one "stack" (although, I guess now I'll be rolling). It's also important to check your itinerary for any dress-code requirements on each day. Some churches require long pants or covered arms; some restaurants require a jacket. I don't like packing the night before because I end up staying up WAY too late and then start our trip out tired and a little frantic. (Does anyone have that "omg did I pack the camera/phone charger/toothbrush" moment right after getting to the airport?).
night before::: go over itinerary and rest
This is when we talk though everything we'll be doing each day and really get excited. We send our itinerary out to our family so they can follow along with our adventures. It's so nice to start a trip calm, relaxed, and excited.
Whew! It really doesn't seem like that much work when I do it - but seeing it all typed out makes me realize how neurotic I am. Surely there are easier ways and people have awesome vacations without all this planning. But for us, this ensures we won't get vacation FOMO

(that's fear of missing out in case you haven't caught on to the latest acronym craze)

. Maybe we're like this because Al and I both work so hard that we want to maximize our vacation. Or maybe we're just a little nuts. Either way, I hope you picked up some tips. Now go have fun and plan a trip! You can do it!!